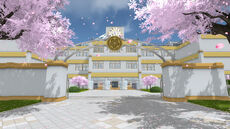 The school that all students who live in Buraza Town attend.
History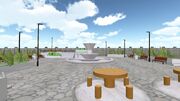 Akedemi High School is one of the most prestigious school in the town. The school was made originally for a very rich man daughter likings. She was to be the Sakiou Corp. Next CEO after the father. But after she graduated from high school she left the town and was never seen again by her father nor her sister.
Building
Akademi High School/Canon School
Akademi High School/Fanon School
Reviews
WIP
Trivia
TBA.