Annie Cashe is an Canadian transfer
student that now goes to Akedemi HighSchool.
CURRENTLY WIP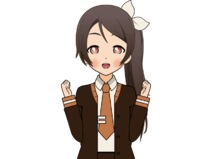 THANKS TO GAMSEE FOR DESIGN KISEKAE CODE
Appearence
Annie has dark brown hair that is usually in a ponytail on the right sode of her head.It is held up by a beige bow.She has fair skin and salmon colored eyes.She refuses to wear the original school uniform.Instead Annie wear a white blouse with an orangis tan colored tie with a brown over coat.
Persona
Annie has the Awkward persona.When you point a camara at her face she will awkwardly wave.If she witnesses a murder she will act just like a social butterfly.
RealationShips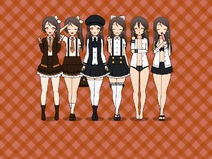 WIP!
33**aa7.0.0.0.50.7.0.0.0.50_ab_ac_ba50_bb5.1_bc283.500.8.0.1_bd5_be180_ca5