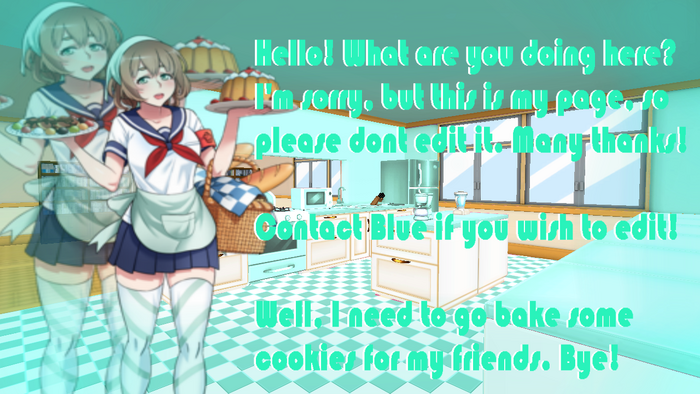 The Hell Spawn is a creature of unknown origins and species, though it is rumored to be an occult club member who died some time in the 1980s.
Personality
The Hell Spawn's personality is not known to students.
Despite being named the Hell Spawn, it likes calm music, dislikes violence unless it is required, is a calm person overall, and would probably be a good friend. It speaks with every other word being more bold then the one right before or after it. It likes tea. It also likes to be creepy and sometimes hides in people's closets or under their beds, but never does anything.
Appearance
The Hell Spawn's appearance changes, but the most recent sighting had black hair that turned white and was held up in pigtails. Its body was entirely black. Its eyes had flames in place of iris's and pupils. Its lower body was invisible or fading away.
Trivia
U no get trivia