WELCOME
Welcome to the Yandere Simulator Fanon Wikia!
This is the fanon wiki for Yandere Simulator, a stealth game about stalking a boy and secretly eliminating any girl who has a crush on him, while maintaining the image of an innocent schoolgirl.
The wiki mainly consists of OCs (Original Characters) and fanon versions of canon characters. Feel free to add your own, and share this wiki with your friends!

---
We currently have
2,969 articles
,
580,073 edits
, and
51,761 files
here.
AFFILIATES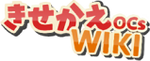 Contact Porcy if you wish to affiliate!
WIKI NEWS

• 20 September 2018 - Tsurime has stepped down from their admin position.

• 15 August 2018 - CrystaltheCool was promoted to Discussion Moderator and JeodonGray has stepped down.

• 7 July 2018 - We now have several new chat moderators, check the staff page!

• 2 July 2018 - We are no longer banning users under 13 because it does nothing to truly enforce COPPA.

• 23 May 2018 - Redandsymmetry has been promoted to Admin!

• 20 May 2018 - SirVicksALot is leaving. :(

• 15 April 2018 - We have a new theme and main page, created by Porcy!


FEATURED ARTICLE
None currently!
COMMUNITY POLL
If you were a yandere, how would you eliminate your first rival?
'If you went to Akademi, which club would you join?
Winner: Gaming Club